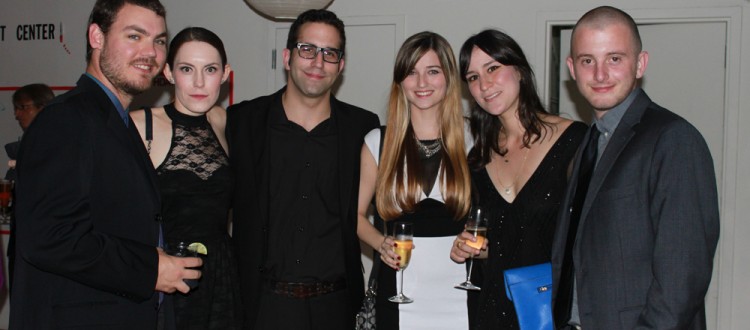 September 21, 2013 was a big day for Big Hands Little Paws – it was our kick-off event!!  It was held at Studio Arte, a gorgeous loft in midtown Manhattan, and attended by incredibly supportive friends and family, who ate, drank, danced, bid on amazing silent auction items and learned about the millions of stray cats and dogs and what they can do to help.
The event would not have been possible without the extraordinary time and effort of our members and volunteers, the contributions for our silent auction and the donated and discounted items for the party.
Studio Arte, an exclusive venue managed by JPO Concept, was absolutely spectacular.  And the staff at JPO Concept could not have been more helpful. They accommodated all of our requests, no matter how small or large, and even offered us a discount on the rental fees.  Creative Concepts NYC, a boutique custom catering company, worked with us closely to develop an innovative menu – the food was scrumptious and serving staff warm, friendly and attentive. Six Point donated their amazing beer, Wine Library provided incredible wine at cost and the bartenders never let a glass empty.
Our silent auction included a private photo shoot with a professional photographer, a night at the St. Regis, a case of cellar-worthy wine, a boxing training session with a professional boxer and American Express points to use for the purchase of anything.
It was a wonderful evening, beyond what we could have imagined.  Everyone came with a purpose – to support us.  We couldn't have asked for a better group of people to be a part of our kick-off, to be a part of our cause.  We are so thankful and can't wait for the next event.